Cukaru Peki was one of the most interesting finds in recent years. Solid geologic hunches required expensive blind drilling through deep cover in a well-endowed copper belt (i.e. with the Bor copper mine, etc.) and ultimately uncovered a decent sized deposit with often stellar grades: 65 million tonnes inferred @ 2.6% copper and 1.5 g/t Au and therein 7 million tonnes @ 9.6% Cu tonnes and 0.9 g/t Au. The discovery, by Freeport McMoRan and partner Reservoir Minerals, came back in 2012 and has, to this point, taken some 56,000 metres in drilling to flesh out.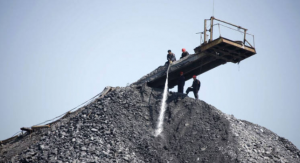 Yet the discovery process looks hardly done.
In coming drill holes there is unfinished business to probe. Two somewhat opposing questions are getting answered. One is the billion tonne question. Do they have it? Beyond the inferred resource – which broadly speaking comprises a high-sulfidation deposit – are numerous, broad, but lower grade hits in porphyry-style mineralization with many intercepts showing hundreds of metres in the 0.5 to 1% Cu range equivalent. So Freeport – project operator – is taking a big step-out to see how fat this porphyry is. The latest step out is 400 metres from any other drillhole and if it hits like others nearby then what Freeport/Reservoir have on their hands will grow quite a bit larger.
No resource yet here by the way.
Let the map, below, explain. Top left you see a green drill hole. That's the step-out.
The closest drill hole had about 500 metres @ 0.54% copper equivalent (starting deep). The question is, does the porphyry deposit continue in this direction? Porphyry deposits can grow big and this substantial step out will help define that size. If it hits it will add meat to the possibility Freeport/Reservoir have a billion-tonne deposit on their hands.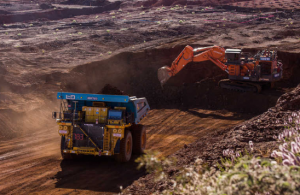 The other side of the coin is a question of refinement. Freeport/Reservoir already have an incredibly high grade copper-gold core to their deposit that you already see in the aforementioned inferred resource, the 7 million tonnes @ 9.6 % copper and 0.9 g/t Au. Now within this there is the opportunity for even higher grade ore that could be direct shipped to smelter without concentration (we'll call it ore and this assumes metallurgical tests show that seemingly high arsenic levels at Cukaru Peki can be dealt with by smelters, one of which, it might be added, is being built nearby with extra capacity by the Serbian government).
This is high grade stuff in the top part of the deposit, which is otherwise pretty deep (i.e. under 400 metres depth). The question is how much of this already high grade stuff is even higher grade and, as the case may be, could make for direct shipping ore? Meaning: no need to build a concentrator, at least at first. Freeport/Reservoir are plugging two drill holes into the high grades with 10%-15% copper or so. Simon Ingram, Reservoir Minerals President and CEO posited in a recent teleconference that there may be a couple million tonnes of DSO at the top of Cukaru Peki.
Sounds humble tonnage wise, but at those grades the numbers add up pretty quick.
Just to have some fun: 15% copper would mean roughly $900/tonne rock, which is very high, assuming you can get the cash out of it. So they would be important tonnes. And some say Freeport/Reservoir would be able to more cheaply ramp down into the DSO ore, if it be there, instead of sinking a more expensive shafting.
Studies and tests (metallurgy, geotechnical to assess ground conditions) will be needed to prove the point. But still. It's starting to look like Cukaru Peki is one of those deposits that turns into a mine whatever the red metals' price.