A GOP blow-out on Election Night in the US means that Republicans will now control both the U.S. Senate and House in the last two years of Democratic President Barack Obama's presidency.
However, Republican control of Congress doesn't necessarily mean U.S. mining will enjoy a resurgence of political clout as the majority of Republican lawmakers won't necessarily always vote pro-mining.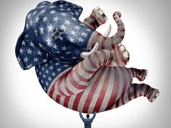 U.S. Senate Majority Leader Harry Reid, D-Nevada, a strong advocate on behalf of the gold mines populating his state, is now relegated to the position of Senate minority leader as Kentucky's Mitch McConnell, a Republican, who has declared himself pro-coal mining, now becomes majority leader. In a statement Tuesday night, Reid congratulated McConnell, adding, "The message from voters is clear: they want us to work together. I looked forward to working with Senator McConnell to get things done for the middle class."
A Senate switch to the GOP may not switch the balance of power that much, but it will give politicians who oppose environmental laws and question the reality of climate change more power to delay and amend Climate Change-oriented laws, such the new federal rule cutting carbon emissions from power plants.
Several key Senate committees will soon be chaired by Republicans including Sen. Jim Inhofe, R-Oklahoma, who will probably chair the Environment and Public Works Committee, which has oversight of the Environmental Protection Agency. Sen. Mike Enzi, R-Wyoming, would chair the Budget Committee. Both could make life much more difficult for the EPA and other regulatory agencies.
Wyoming supplied 40% of U.S. coal in 2013 and the state's congressional delegation has accused the Obama Administration of trying to eliminate coal.
Both Enzi and Inhofe have criticized the EPA rule cutting power plant emissions; their views could benefit U.S. coal mining.
The Senate Energy and Natural Resources Committee may now be chaired by current Ranking Member Sen. Lisa Murkowski, R-Alaska, an advocate of gas and oil and mining development. House Republicans may now finally be able to get a Senate hearing on bills advocating development of critical and strategic minerals resources in the United States, a cause which Murkowski also supports.
The Energy and Natural Resources Committee overseas most legislation impacting mining on public lands, as well as most of domestic hardrock mining.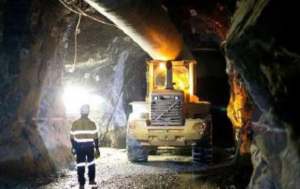 West Virginia's Sen. Jay Rockefeller, a Democrat and chairman of the Senate Committee on Commerce, Science, and Transportation, will be replaced by Rep. Shelley Moore Capito, who becomes the state's first GOP U.S. senator in 55 years.
Long-time coal mining stalwart Rep. Nick Rahall, D-West Virginia, was voted out of office, which, ironically, could be good news for western hardrock miners who endured years of Rahall mining reform bills.
Representatives Mark Amodei, R-Nevada (also a former executive director of the Nevada Mining Association), and Mike Coffman, R-Colorado, both won re-election to their congressional seats and can be counted upon to keep pushing for U.S. development of critical and strategic mineral resources.
Arizona copper miners can count on newly elected Gov. Doug Ducey, the current Republican State Treasurer, as Nevada gold miners will continue to rely on re-elected GOP Gov. Brian Sandoval.
Montana Republicans will have a new Republican U.S. Senator for the first time in decades, current U.S. Rep. Steve Daines. Republican Butch Otter continues as Idaho's governor, which is good news for Idaho's gold and silver miners.
Wisconsin Gov. Scott Walker, a Republican, was re-elected, which may be good news for the Gogebic Taconite mining project, which Walker supported.
Democrat John Hickenlooper, the self-described "recovering geologist" now serving as Colorado's governor, was locked in a neck-in-neck battle for re-election early Wednesday morning.
Nevada Net Proceeds Mining Tax Change Defeated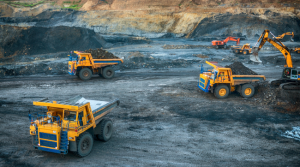 The fact the Nevada Mining Association and major Nevada gold miners decided not to openly campaign against State Ballot Question 2 may have proved a godsend for opponents of eliminating the 5% constitutional cap on Nevada's net proceeds of mines tax.
The Nevada ballot measure was narrowly defeated as votes for and against the initiative were split 49.7%/50.3%.
NvMA Executive Director Tim Crowley told Mineweb Tuesday the state's miners firmly believe there is no need to change the net proceeds of mine provision in Nevada's state constitution. However, Nevada miners were unwilling "to spend a lot of resources" fighting Question 2, he added.
The Nevada Mining Association and other opponents of the ballot measure said eliminating the net proceeds of mines tax "leaves a big question if local governments would lose (net proceeds) money" to state government, Crowley said, adding that net proceeds was originally a local government tax prior to 1989.
As Nevada voters ultimately decided not to delete net proceeds of mining taxes from the state constitution, the ballot measure, nevertheless, could exacerbate on-going concerns regarding the state's mining taxation policies, which have changed several times in the past decade.