My teenager (14) is type 1 diabetic for almost 6 years now. I remember how stressed I was planning our first long trip.
I know many people who stopped traveling for many years after their children were diagnosed with type 1 diabetes. I was not planning to be one of those people.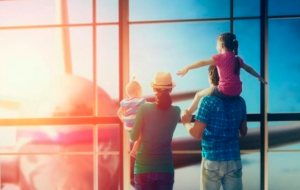 I love my child and his safety is very important to me, but I also wanted our life to remain as normal as possible for him.
To those people who are children has been recently diagnosed with type 1 diabetes……you can travel and still keep your diabetic child safe. All you need is a plan.
Diabetes shouldn't stop you or your child from doing the things you want and love to do. If you want to travel, and you have a child with type 1 diabetes, you must plan ahead carefully.
I want to share with you few tips we follow before and during traveling with our diabetic son:
#1 Visit pediatrician for a complete check-up several weeks before leaving for a vacation. Discuss the travel itinerary with the diabetes team (nurse and dietitian) and work out plan and emergency situations.
#2 Ask the doctor for up to date Travel Letter – a written document stating that child is type 1 diabetic and is allowed to carry medicine and supplies. The Travel Letter lists all the medications and supplies diabetic child our will be traveling with.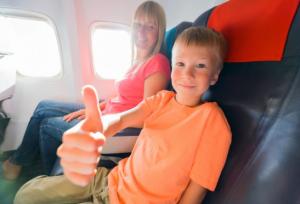 #3 Pack double of all the medication and diabetic supplies needed during the trip.
#4 Purchase special insulating travel case for diabetic supplies and keep 2 day supply (and all insulin) in it and handy. Store the rest of the medication and diabetic supplies in a container (Rubbermaid…)
#5 Make sure all medications and diabetic supplies are in original packaging with the name of the diabetic child.
#6 In a separate container pack quick snacks like granola bars, crackers, water, and juice boxes to prevent and treat hypoglycemia.
#7 Keep all medication, diabetic supplies, and snacks in carry-on luggage (for air travel). Let the security personnel know which carry-on contains child diabetic supplies. It usually helps speed things up as there is not a need to question everything inside.
#8 If you are traveling by air and going through security check notify the screening officer in advance if your child uses an insulin pump. The walk-through metal detector and the hand-held metal detector may affect the functioning of an insulin pump, so you can ask the screening officer to perform a physical search in a private location if necessary.
#9 If your child wears an insulin pump don't forget to pack syringes as they can be used in an emergency to withdraw insulin from an insulin cartridge.
#10 If your child uses insulin pen don't forget to pack an extra pen
#11 Also make sure you pack:
extra batteries
extra glucose meter (we always bring 3)
Glucagon kit
travel sharps container
basic first aid kit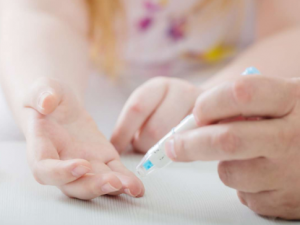 #12 Make sure your diabetic child wears a proper medical ID bracelet or necklace.
#13 Testing glucose is very important while traveling. My son checks his glucose every 2 hours to keep safe especially while flying.
More things to remember when traveling with a diabetic child:
Insulin storage is very important. Insulin must be stored properly, as it will spoil if left in temperatures that are too hot or too cold. Insulin retains its potency at room temperature for thirty days.
Wearing proper and supportive shoes is another very important detail when traveling and exploring with a diabetic child. It's a good idea to keep a pair of slip-on shoes in the carry-on bag.
Many diabetics including diabetic children suffer from skin conditions like dry skin, cracked heels, slow healing of bruises and scrapes. It is always a good idea to carry a special skin lotion when traveling. Special skin lotions for diabetics are not readily available in many places.