Washington is a state of great beauty, enchanting due to its ravishing nature. It took two nicknames: one is Evergreen, due to its forests and lumber production; the other one the apple state (though less known to confusion with the Big Apple), since it produces more apples than any other state in the US. The region gained a reputation for its open-minded people. In Washington, euthanasia, same-sex marriage and marijuana use (under certain restrictions) are all legal.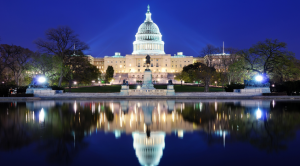 Locals are said to be spontaneous, very free-spirited, diverse and opinionated. They have good colleges and many art museums. However, they don't care much for the spiritual. No matter what church, cult or religion you pick, Washington has the lowest attendance. The proportion of non-believers is higher than in any other state. Washington has the unfortunate nickname of the suicidal state, but is also the one most concerned about the environment. If you go there, grab an umbrella, it rains most of the time. Foreigners take longer to understand Washington State doesn't include Washington D.C. and people living here get easily offended by the confusion.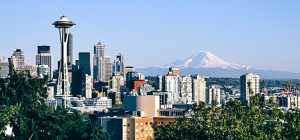 It might not be the capital's state, but it's still home to many attractive cities, such as Seattle, Spokane or Olympia. The Seattle's Needle offers a great city view. Wander around the Seattle Center for more interesting attractions. Enjoy the wonderful setting in the state's parks, such as Riverfront Park, North Cascades, Olympic Park, Mount Helen's and Mount Rainier. The Frenchman Coulee or San Juan Islands should be on your list. Many ferries make it possible for you to enjoy the natural riches of its cities. Washington has great wine, good seafood and exquisite coffee, so honor your taste buds when visiting. The Pike Place Market guarantees you a delightful shopping spree. And, of course, you should pay your respects to the State Capitol.